A Week On The Water - Demo Version
A downloadable game for Windows
Four beautiful girls, warm weather and a million-dollar yacht. Is this paradise?
Week On The Water is a light-hearted, flirty and sexy comedy with a warm beat and rhythm. Join Dee Dee, Nettie, Amelia and Lorin as they look forward to a week of pure relaxation, good food, and a luxury yacht all to themselves.
... But is all of that really as good as it sounds?
The Demo

As the name of the game suggests, A Week On The Water takes place over the course of a week. In the demo you'll get to spend the first day on the boat. You'll meet all the characters, and get a sense of what the overall game is about. You'll get to solve some puzzles and trivia questions (yes, the game has those!), enjoy the start of each of the character's routes, see some of the gorgeous art that fills the game, and enjoy some of the great and original OST.
The Full Game... Coming Soon!

The full game will be released in a month or so (I'll keep you all updated, of course). It will cost $15, and feature:
Over 100,000 words of fun & frivolity, with four characters, each with complete narrative arcs that play out over the whole game.
Ten puzzles and quiz questions - you're going to want to be good at these, because they will determine the ending that you get!
10 gorgeous key art CGs and more than 15 backgrounds - enjoy everything from homages to films from the 80's through to true tropical getaways.
10-track OST - All-original music sets the chill mood and brings the parties to life.
Teach Me, Professor - As with all Dee Dee visual novels, there will be a collection of essays in the game as a bonus mode, that will explain some of the influences and themes within the game at greater depth.
There will also be a collectors edition, which will feature a digital soundtrack, digital art book (showing the game from concept right through to finished product), and six issues of the Dee Dee Zine. Together with the game that is priced at $30.
Let Us Know What You Think!
What you play in the demo is still subject to change - I'm still actively working on and refining the game, and we certainly want to hear your thoughts and experiences. Let us know which of the characters you connect to and if you spot any bugs, absolutely share them so that we can squash them for the full release.
Enjoy, and thank you for playing!
Download
Download
Dee Dee A Week on Water_Demo_Ver1.0.zip
521 MB
Install instructions
Simply download and extract the .zip file. Within that you should see a filename called "Game". Double-click on that to run the game.
Comments
Log in with itch.io to leave a comment.
Very nice demo, but...
What happened to all your previous game? They aren't featured in your page anymore.
My apologies for the delayed response. I essentially removed them as 1) they were no longer selling anyway and 2) I didn't want to confuse audiences with those games and this one (and future projects). I was getting the sense that there was a bit of confusion there now. I will see if there's some way I can try and bundle them all together, but for now I've simply de-listed those first games.
People who purchased the previous games can continue to download them. If you do want a copy of them, please feel free to reach out and we'll see what we can do.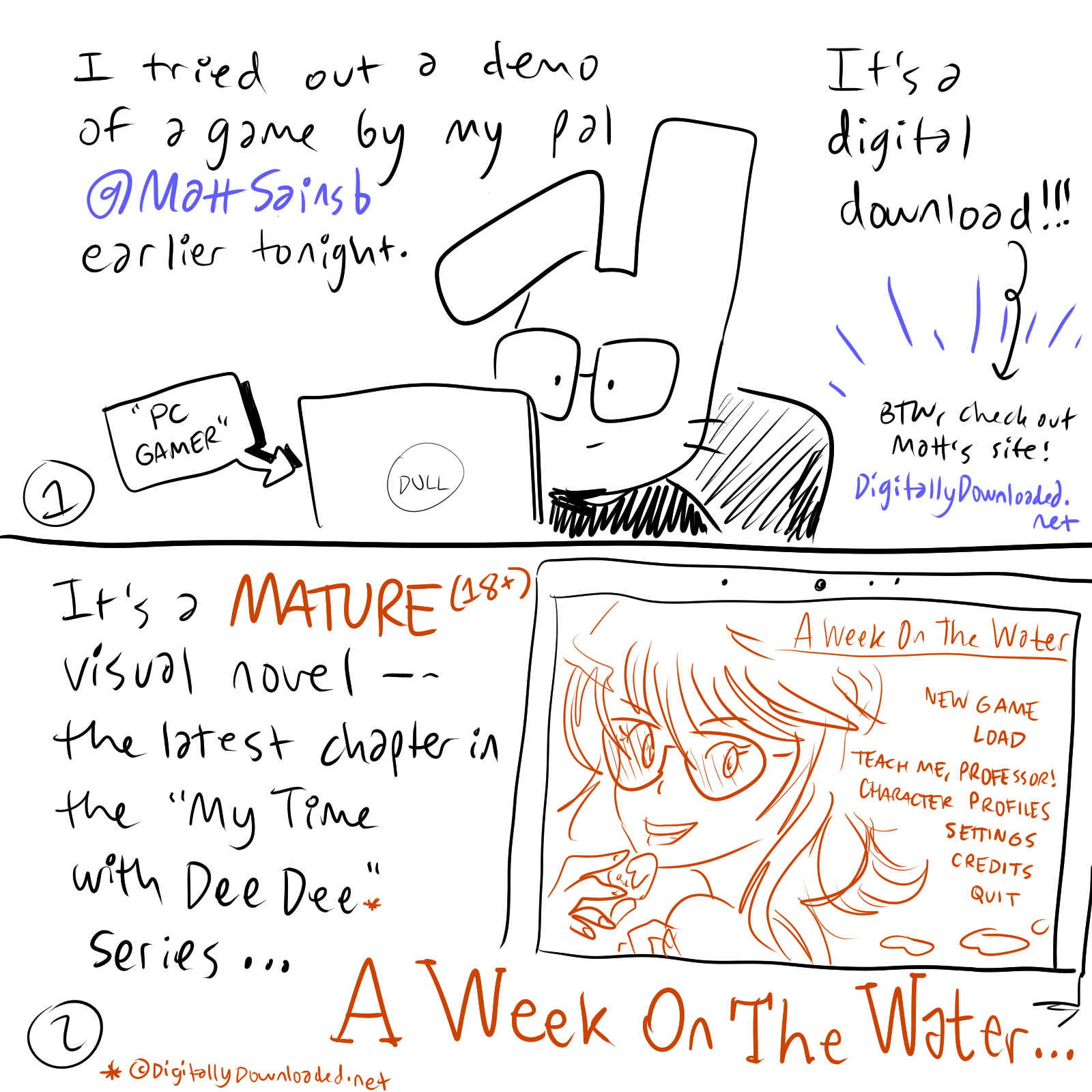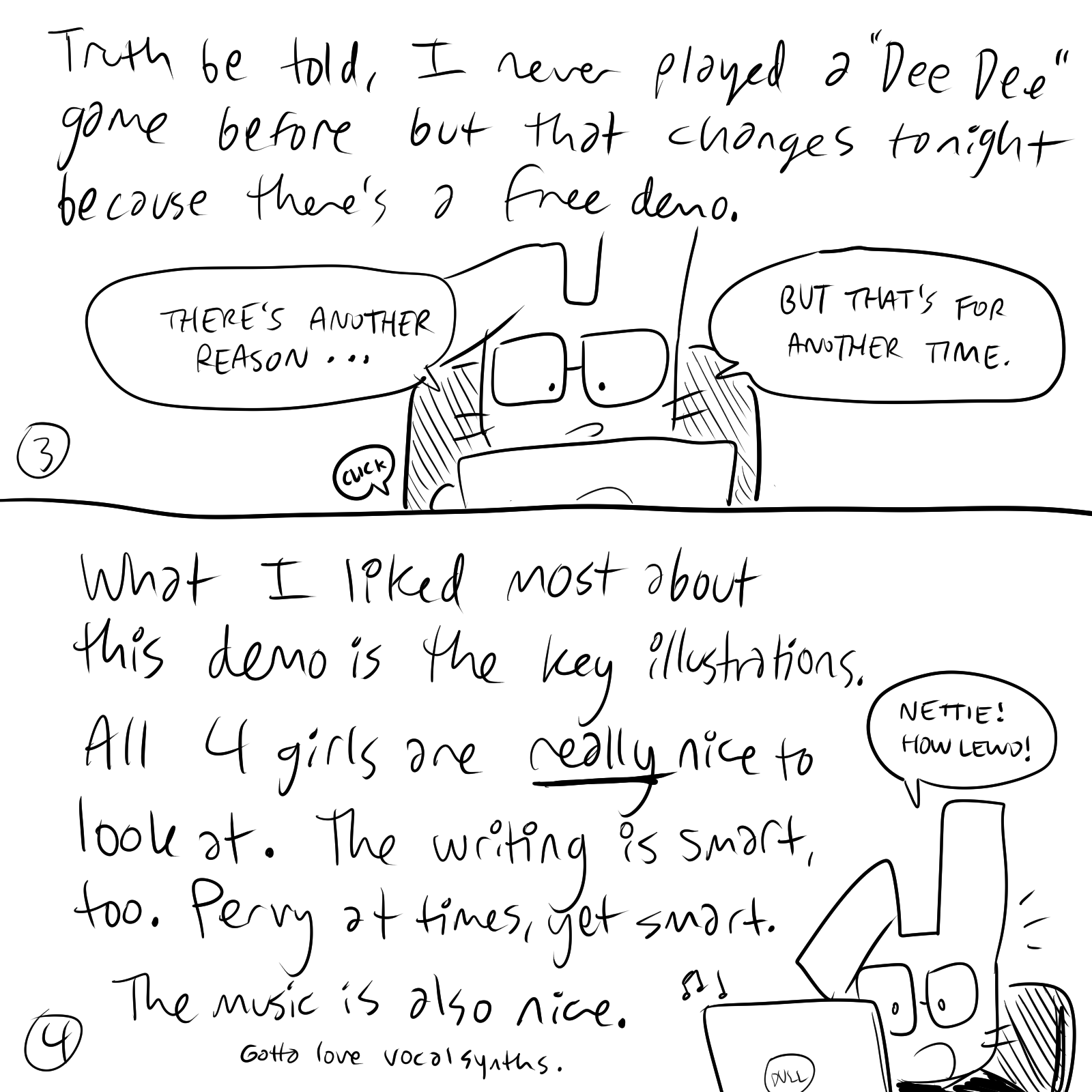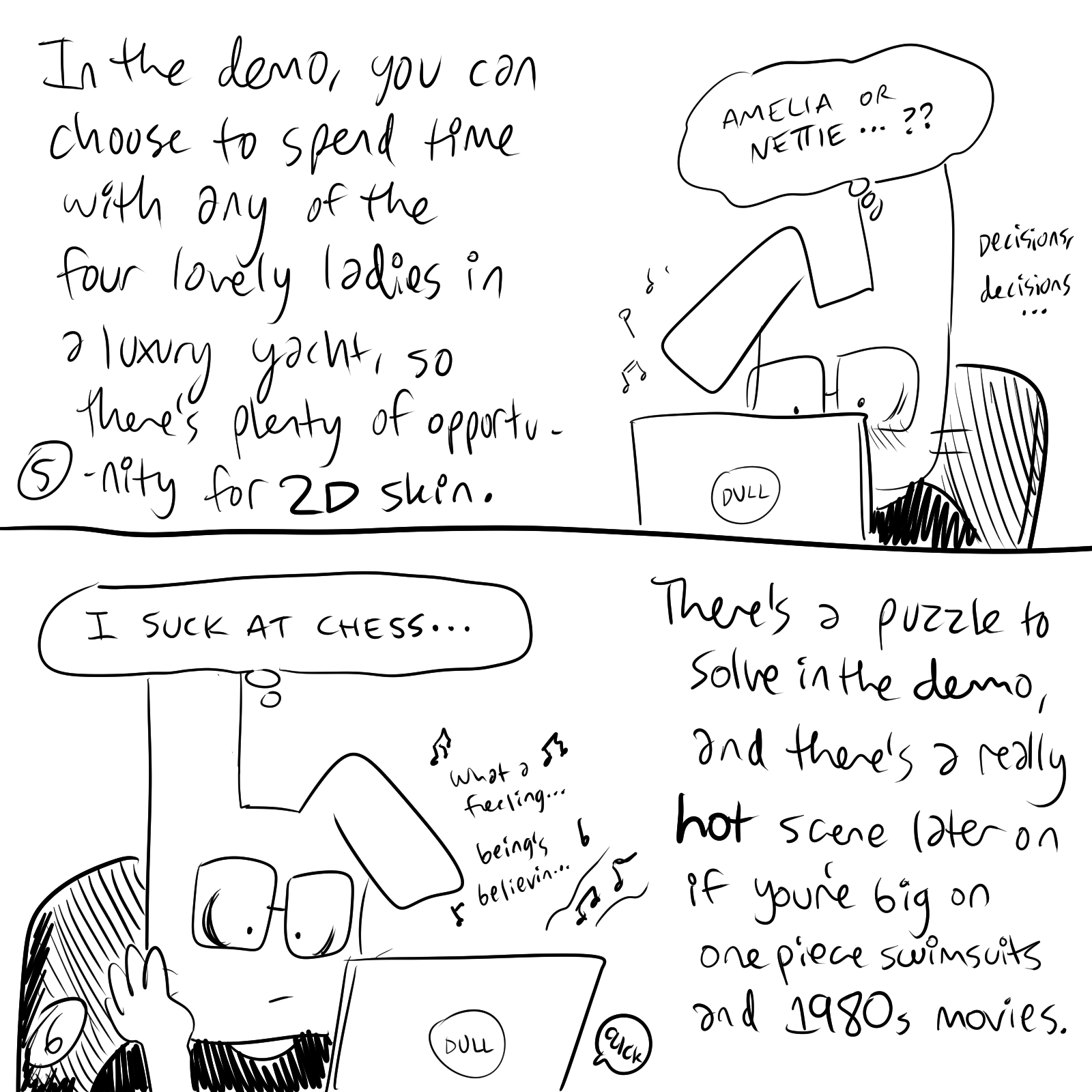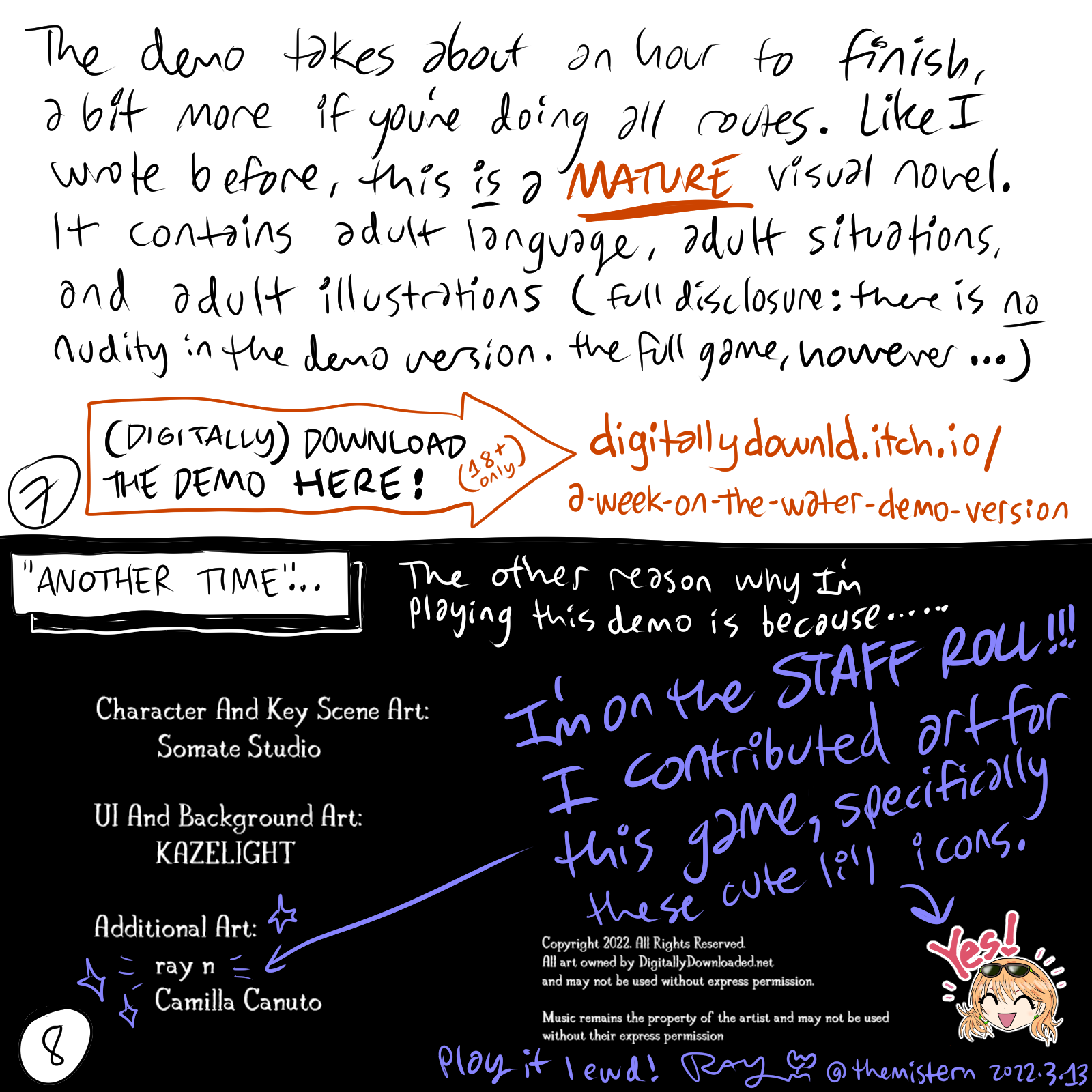 - ray n. (@themistern)
I really can't wait to hear more people tell me which narrative arc they go through first. So far Amelia is indeed winning :D